Apart from all the immigration and relocation arrangements that need to be organized for securing a soft landing in the Netherlands, there is also the adventure of getting to know the Dutch and their cities and culture.
On this page you will find a curated selection of relevant Dutch organizations, guides, websites and inspirational video's that will help you become more familiar with the Dutch country, culture and people.
Welcome to the Netherlands!
CITIES & GUIDES
I Amsterdam
Official Amsterdam cityguide for tourists and residents, with extensive information about how to explore, enjoy and live Amsterdam to the fullest.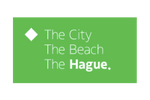 DenHaag.com
The Hague cityguide, offering information and practival tips about best places to visit, events and local hotspots. Also for those who want to explore the amazing The Hague nature (and beach).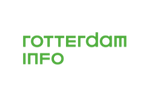 Rotterdam Info
Very nice Rotterdam tourism and city website, for those who want to get to know and explore the city. Here you will find information about what is happening in the city, also curated by locals.
time to momo
Time to momo offers a variety of Dutch (and international) cityguides, created by locals. If you want to explore the inside-out of Amsterdam, The Hague, Rotterdam, Eindhoven, Maastricht or Nijmegen, then get yourself a printed time to momo guide.


PRACTICAL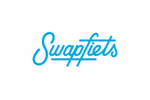 swapfiets
For a fixed monthly fee, Swapfiets hands you your own always-working bike. Whether you pick one of the classic pedal bikes or go for a powerful e-Bike. In case your bike breaks down, They will fix it for you within 48 hours. If they can't fix it on the spot, they swap it for another one. This way, you'll always have a worry-free ride.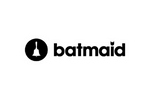 Batmaid
Batmaid is a leading cleaning company that simplifies your life by bringing well-being into your home while fighting the black market and work precarity by hiring, declaring and insuring professional clean.
Independer.nl
Independer is an independent Dutch insurances comparison website. Here you can check and take out a broad variety of insurances, from home to liability to healthcare. Very useful, but also very written in Dutch.
Marktplaats.nl
New to NL and in need of some second hand furniture? Then Marktplaats is your place to explore. This digital 'marketplace' offers you everything you seek, from furniture to fashion, from toys to music.
Expatica.com
Public transport in the Netherlands: how does it work, where to check in and buy your tickets and subscriptions. For first-timers in NL always a challenge, this website will help you get started.
CULTURE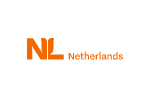 Holland.com
Very learningful page with fun facts about the Dutch culture. In general Holland.com offers a 'need to know' about visiting or living in the Netherlands.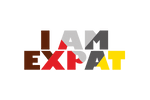 IamExpat
Dedicated website for expats relocating to the Netherlands will extensive information about regulations, housing, jobs, healthcare, schooling, cities, culture, events and more. Definitely a 'living in NL Wikipedia'.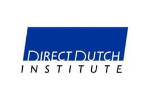 Direct Dutch Institute
Looking for the right place to learn the Dutch language like a pro? With over 35 years of experience, the Direct Dutch Institute offers a broad variety of high quality NL language courses, online and offline.
miffy | nijntje
Miffy' - in Dutch 'nijntje' - is a cute and fictional little white rabbit, first illustrated by Dutch artist Dick Bruna in 1955. With having sold over 100 million copies, Miffy has grown to become a Dutch icon among both children and adults.
De Kunstuitleen & De Galerie Den Haag
Would you like to have art on your wall, but you don't know where to get it or if you
want to keep it? Then renting art is the solution for you.
FUN
Learn Dutch with Bart de Pau
Bart de Pau is a Dutch language tutor, who also interviews (read 'confronts') expats and famous Dutchies about the culture and habits. In a very fun way.
Somi Lynda's fun guide about NL
If you are on Instagram and preparing your relocation to NL, then following Somi is a MUST. Her daily dose of short video's of typical Dutch habits are both a LOL and a good to know!
The Bike instructors guide to cycling in Amsterdam
Let the Bike Instructor guide you through the potential pitfalls of cycling in Amsterdam, and soon you'll be cycling just like a local.
Living in the Netherlands | What is it like?
Nice inspiring video of an expat - Adi - who decided to move to the Netherlands to be with his girlfriend. Adi gives a good and personal insight of how living in our country feels.
Direct Dutch Institute | Funny Dutch Culture Facts
An overview of both funny and educational articles about getting to know the Dutch culture and language.